Represent Business. Celebrate Business People.
Our VISION is to drive the prosperity, diversity and entrepreneurial spirit of PEC for generations.
Our MISSION is to represent, protect, and support our entrepreneurs by building a sustainable and inclusive member community
through advocacy, education, relevant programs, and networking.
100% member-funded not-for-profit organization
Represent Business
The chamber accomplishes collectively what no business can do alone.
The Prince Edward County Chamber of Commerce is a non-profit, member driven organization. Originally established in 1905 as the Picton Board of Trade, the Chamber was incorporated in 1979 as the Prince Edward Chamber of Commerce. We advocate, support, assist and promote business in our area to grow and strengthen our community. The PEC Chamber is an active member on more than 10 committees and advisory groups in PEC and the Bay of Quinte region and regularly meets and collaborates with the Belleville and Quinte West Chambers, extending our local network and reach. We are also actively involved with the Ontario Chamber of Commerce on projects and advocacy activities and with the Canadian Chamber of Commerce.

We are committed to helping create the conditions for growth and to improving the competitiveness of The County business community through our lobbying efforts at every level of government.
How does advocacy work for your business?
Each year the PEC Chamber is actively involved in lobbying all levels of government on behalf of its members. Policy work can take the form of letters, meetings, conversations, and roundtables with stakeholders. We thank our members for allowing us to be their Voice of Business.
We are the trusted advocate and tireless champion for local businesses. With a long-standing reputation for excellence and leadership, the Prince Edward County Chamber of Commerce continuously generates opportunities to connect people by bringing life to business. Doing so provides a vehicle for success for our members and the future of The County's business community.
The PEC Chamber reflects a diverse network of small, medium and large businesses from almost every industry sector and business profession. Through service on the Chamber board, a Chamber committee or a task force, members express their views, and direct and shape the activities and programs of the Chamber.
Influence • Advocate • Grow • Protect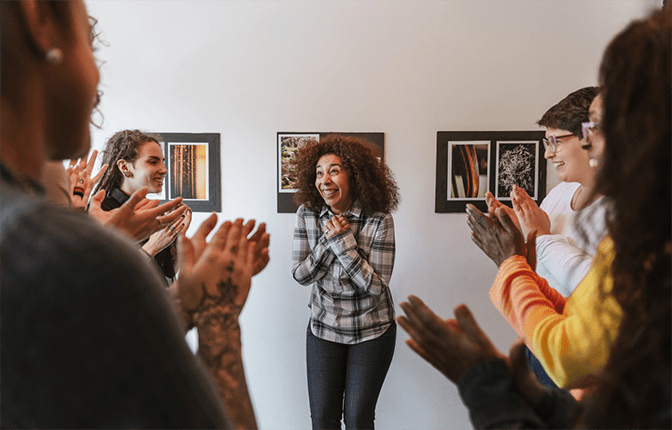 Celebrate Business People
The Chamber fosters an extensive network for entrepreneurial leaders to partner in representation, communication and education. It provides members with: Networking, Group Benefits and affordable Marketing and Advertising opportunities and most importantly a voice as a collective group.

85 percent of our members have 5 employees or less. We act as a strong resource and ally to our members in their growth and development, providing training opportunities, business development and community development opportunities.

We can help you build your brand and find new partnerships and collaborations through our online directory, social media platforms, marketing and advertising, sponsorships and events.

Knowledge • Profile • Inform • Support