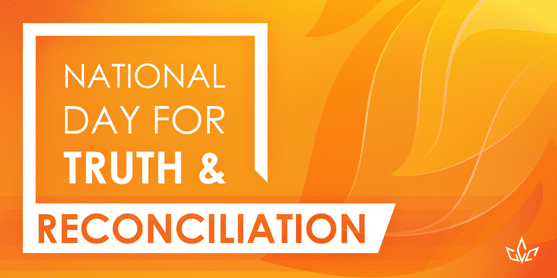 On September 30, the Prince Edward County Chamber of Commerce will observe the National Day for Truth and Reconciliation, a new statutory day of remembrance recently announced by the Government of Canada. We will be closing our office in an effort to provide time for recognition and commemoration of the history and ongoing legacy of residential schools.
Canada's recovery cannot be complete without Indigenous reconciliation and we believe the business community has an important role to play in this. We encourage businesses to use this day to acknowledge the history of Indigenous communities in and around the Bay of Quinte region, engage in education and reflect on the journey of healing and reconciliation that we are living in.
National Day for Truth and Reconciliation Resources for Businesses:
Additional Educational Resources
National Indigenous Peoples Day
National Indigenous Peoples Day takes place on the summer solstice, June 21. It's a special occasion to learn more about the rich and diverse cultures, voices, experiences and histories of First Nations, Inuit and Métis peoples.
Learning about Indigenous Peoples, places and experiences is a step forward each Canadian can take on the path to reconciliation.
Learn More

About National Indigenous Peoples Day

About National Indigenous History Month

Take time to visit the learning portal, whose resources are Indigenous created or co-created.