Advertise With The PEC Chamber
The PEC Chamber offers a number of advertising opportunities to the business community.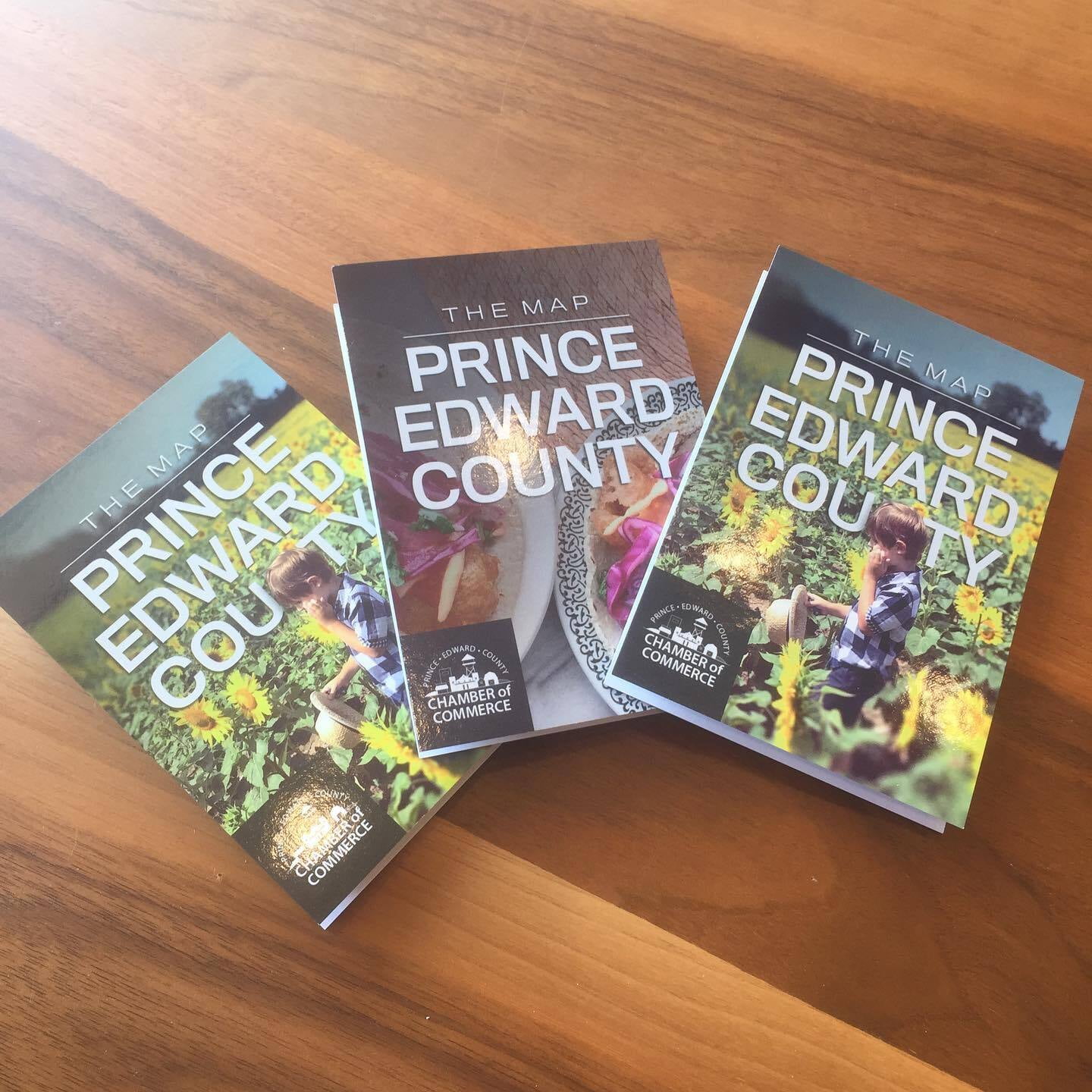 The Map, Prince Edward County
FEATURES: a detailed map of the county, major and side roads, bird, fishing and diving areas as well as the inset maps of Picton, Bloomfield, Wellington and Consecon, easy to read member listing, featured photos and highlights key experiences, accordion fold. Distribution of 30,000 across the region and select spots in Ontario and Quebec. New issue every year.
There are 24 full colour advertising spots and 9 logo spots available on a first come first serve basis.
Standard Ad: $595 | Premium Ad: $750 | Logo Placement: $295