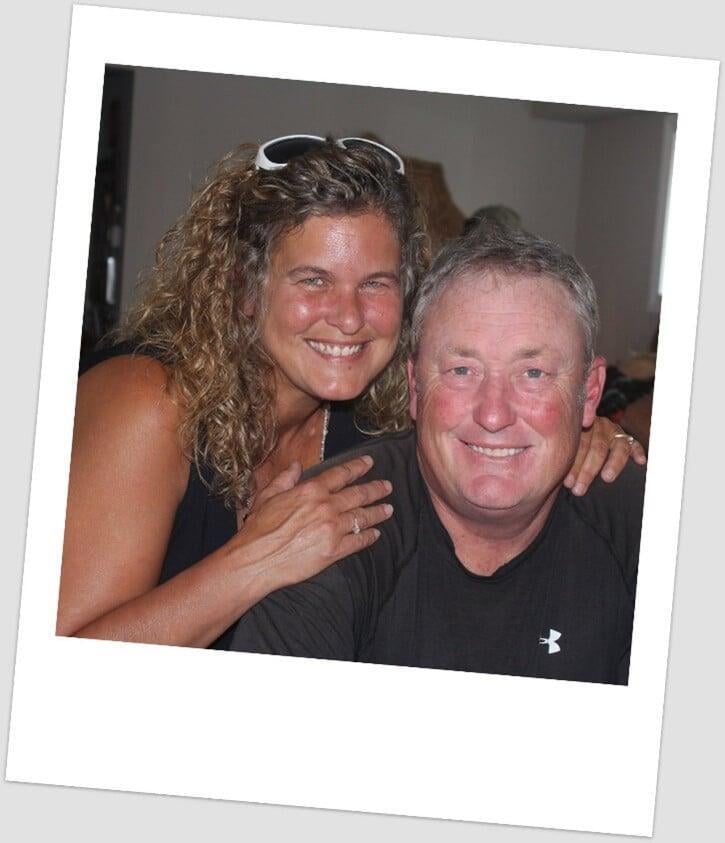 Kevin and Jen Lavers are the long-standing owners of one of The County's gems- Merland Park Resort. Located between Downtown Picton and the Glenora Ferry, this year-round, family & pet friendly, award winning fishing resort has been a valued member with The PEC Chamber of Commerce for over 70 years.
The 3.5-acre waterfront property boasts 13 cottages (5 winterized) 3 motel units, a large in-ground saltwater swimming pool, a playground area, boat launching ramp and docking facilities. Guests have access to motorboat, pontoon, kayak, and canoe rentals as well as an event tent and shared fire pit area down at the water.
Jen and Kevin took ownership of the resort in 2001 and kept the original name in honor of its owners Mr. & Mrs. Pearsall (the resort was named after Mrs. Pearsall, Merle). The decision to honor the original name is not surprising, as Merland Park is a family run business that values the bonds of family and community and has stood the test of time. "We run the resort and treat our guests as if they are family. Many guests have said they feel like family when staying with us and we are extremely proud of that! In fact, we have made some longstanding and very close friendships with quite a few of our guests"
.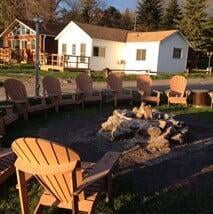 The County Came Calling
Kevin's decision to move to The County was a combination of the Toronto traffic & finding out the fishing in Quinte was phenomenal. "I purchased the resort with my business and fishing partner & friend, Michael Young, in 2001. My mother played an integral role in this dream venture because she lived up the road and I fell in the love with the County, and I wanted to be close to her home cooking! It has always been in my blood and my dream to be in the country and have something to do with fishing and the outdoors. My uncle Syd & my Dad both inspired me with the love of fishing & gave me the confidence to believe I could catch fish anywhere! Certainly, some of the best fishing show hosts who came to film at Merland gave me the motivation to strive to do well and impress them. Those shows put us on the map".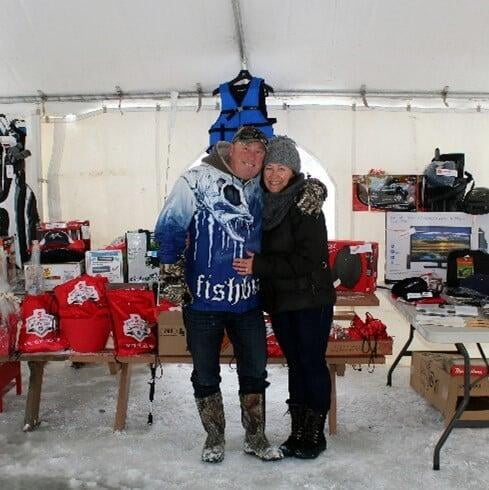 The Family Business
"My family has always been involved in the business in one way or another. My wife is a fundamental part of the success of the resort, and she runs the office and oversees all the online booking, Cottage updates, hiring, training and supervision of the housekeeping staff as well as long list of essential components that keeps Merland Park prosperous. Our son, Ty, is and always has been fantastic with the children who come to the resort every year. Whether he is entertaining them with his spiderman suits or playing in the pool or helping them catch fish off the dock, they all ask for Ty when they return! My stepfather, Stan, spent many years working, for free, at the park building decks, doing tongue and groove walls and ceilings in the cottages, building every single Muskoka chair on the property along with benches and railings. He was also the official fish fry guy for every ice fishing derby we hosted and every summer gathering we had that included a shoreline fish fry. My mom, Betty, was the maker of the special family Merland Magic fish sauce which is renowned! My Mother in-law Marianne has worked in the office greeting guests and answering the phones and my father in-law Keith mowed the whole property on his rider lawn mower for many years. My nephew, Jake, worked at Merland and was my apprentice for a few summers doing fishing charters & he runs our Instagram page. My niece, Emma, worked cleaning the cottages and raking the grounds for several years before each season opening and finally my sister, Kim, has always felt like Merland Park was the pride and joy of the family. She was the co-organizer of the annual ice fishing derby we held for 10 years and she takes care of updating our social media sites and website, she does all our French correspondence and replies to any complaints we receive. Jen and I couldn't run Merland Park as successfully without all the love and support of our awesome family. We appreciate each one of them and are incredibly grateful for everything they have done and still do. I want to leave a legacy for my son to take over and have the resort remain in the family forever!"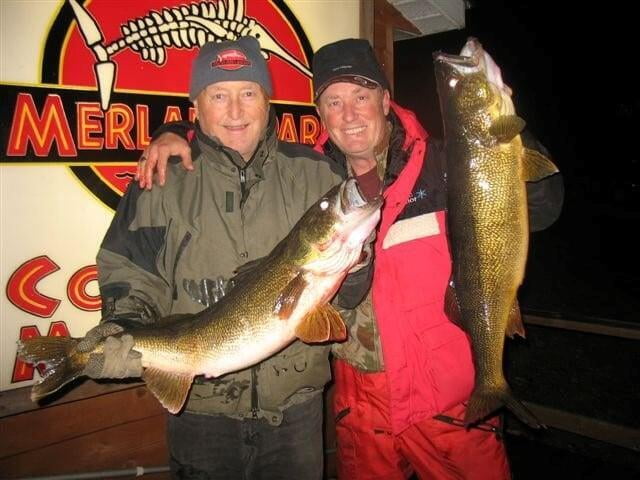 Favourite Moments
"Most definitely the fishing! But I also love seeing people enjoying themselves and making great memories at Merland Park. Especially, the revolving door of having customers arrive ecstatic and sad to leave and then the next group arrives and it's the same awesome energy over and over again. Some of my proudest achievements and milestones include when I became the sole owner of Merland Park, raising over $15,000 for Kiwanis Club's Terrific Kids Program by doing an annual ice fishing derby that made the front page of all the local papers and media outlets & each time we have a popular fishing show come to film an episode at the Park. Memorable moments are many, but I recall when my son caught his first big fish, when a guest proposed on a chartered pontoon boat ride, taking kids with special needs out fishing for their first time & hosting some pretty fun birthday parties with live music! "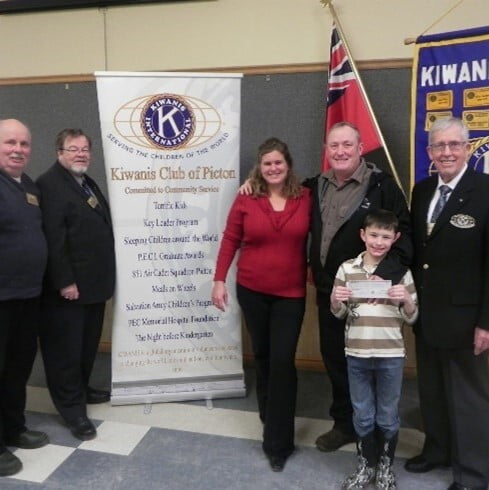 Supporting the business community
Kevin and Jen make every effort to support local and promote other businesses in the county. They work hand in hand with a number of local businesses including Canadian Tire & Home Hardware for supplies for the resort, Thorne's for bait and fishing licenses, Printcraft for office supplies and printing needs, B & B Plumbing & Uniquely Yours Custom Embroidery for all the Park swag. "We also SHARE, LIKE & FOLLOW other local businesses on social media sites and we have partnered with The June, The Kiwanis Club & Blumen Garden Bistro. We send many of our guests to local wineries, breweries and restaurants". Being a foundational business in The County, we asked Kevin about some tips and advice for other businesses and those seeking to get started. "Listen to your customers, learn from your mistakes & reach out to others in the community for their wisdom and experience. Support one another through mutual promotion and ongoing networking. Be a good neighbor and remember we are all invested in the well-being of our community".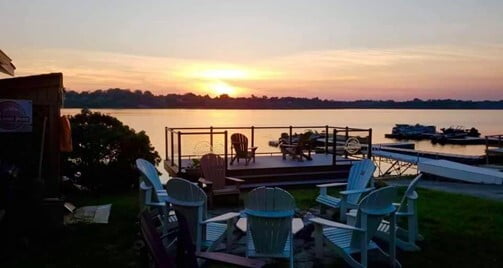 Looking ahead
This past year owning and operating a resort has undoubtedly brought its challenges. We were interested to know what the near future looks like for Merland Park. We are excited that Merland Park will be featured on Angler & Hunter Television on City TV or Chex where we do some pretty phenomenal promoting of the County, and two more shows coming up this summer. Future goals include ongoing upgrades to the park.